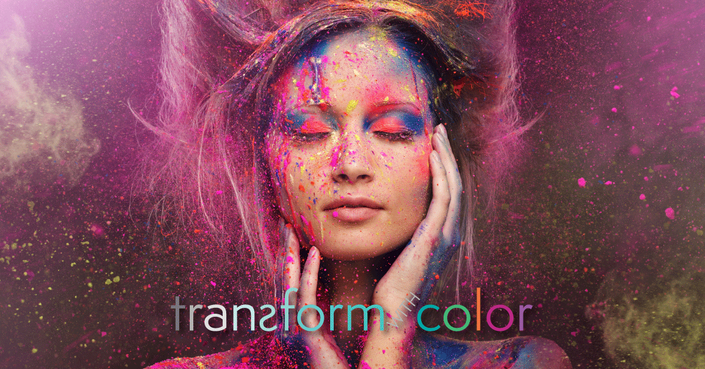 Transform with Color
Discover The Colors & Palette That Bring Out Your True Inner & Outer Beauty
Enroll in Course
30-Days to Your Uncovering Your True Colors...
This in-depth and hands-on program is for the heart-centered individual who is ready to embrace a new way of looking at color …and herself!
When you wear your colors, people take notice. They truly SEE you — in a deeper and more authentic way.
This Program is Perfect if…
You're ready to expand your color knowledge and move beyond the seasons
You're ready to hone your "color eye" and discover the colors that make you shine
You're ready for a transformation that goes beyond the outer layer
You're ready to have your own set of colors to refer to that increase your confidence in what you select for yourself and your home
And, you may even have a business already in place (or ready to start) that offers color services and want to quickly take your existing knowledge into a new level of expertise.
This is an online program where you'll discover the colors and create your own palette that communicates who you are in this world, in just one month—with 365 days of support.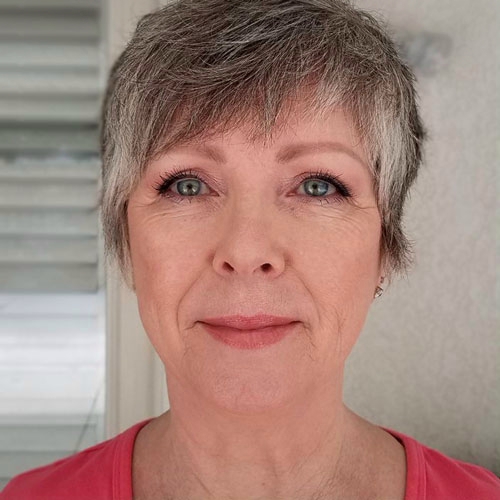 My understanding of color has been greatly enhanced by the taking her course. I thoroughly enjoyed everything that came with it…the webinars, workbooks, worksheets and online study group were all fabulous.
I am finally able to see my skin tone and all of the colors in my hair and eyes. I had been laboring under some misconceptions about those areas. I always wanted to be an Autumn of some sort, and now I realize that's not who I was nor did it enhance me. I'm able to accept and honor my unique coloring by dressing and surrounding myself in the harmony of my individualized palette.
- Janet S., CA
This Powerful 365-day program is the solution for you, if…
You're looking to become more confident in how you present yourself to the world.

You'll learn the power of your Essence and Magnetic colors and how to choose them to align with your intentions.

You want everything about you to be aligned with who you are.

You'll discover the colors that align with your energy and support your many moods, roles and life expressions.

You want to know what colors look great on you.

You'll discover your palette is as diverse as you and how your best colors influence how others perceive you.

Get that promotion, new job or partnership

— and know how to send subtle, authentic messages through colors which attract allies and influence perceptions.

You want to dump your "safe" colors and start adding more color to your life.

You'll become more confident and expressive in your daily life.

You're looking to transform & transition in a beautiful way...

by using the language of color to communicate your soul-powered message with the world.

You want to have a deeper appreciation for yourself.

You'll take your color knowledge to a whole new level in how you look at yourself and others.

You're looking to enjoy unconditional support

from a powerful guide and inspiring community who are committed to your growth and transformation.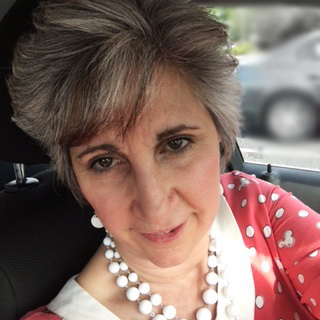 I Can't Remember a Class I Took That Has Brought Me Such Pleasure!
Arden Reece's course was the richest online course experience I've had to date. It was beautifully conceived and packed full with practical information. I thought I would learn what colors looked best on me; I did AND I also learned SO MUCH MORE about texture, shape, accessorizing, contrast & color-pairing, and how colors influence how others perceive us.
I can now walk into a clothing or makeup store and zero right in on the colors that flatter me, and I have much more confidence pulling together a complete ensemble that complements my coloring and style and is right for the occasion.
What surprised me the most about the course however, was how Arden wove in spirituality, and how by understanding my relationship to color I came to know myself more deeply. I particularly enjoyed the soul color meditation—it was powerful and affirming."
- Deborah Grandinetti, NJ
Class Curriculum
Course Bonuses
Available in days
days after you enroll
Q&A Session Recordings
Available in days
days after you enroll
Module 1: The Meaning of Color
Available in days
days after you enroll
Courses Included with Purchase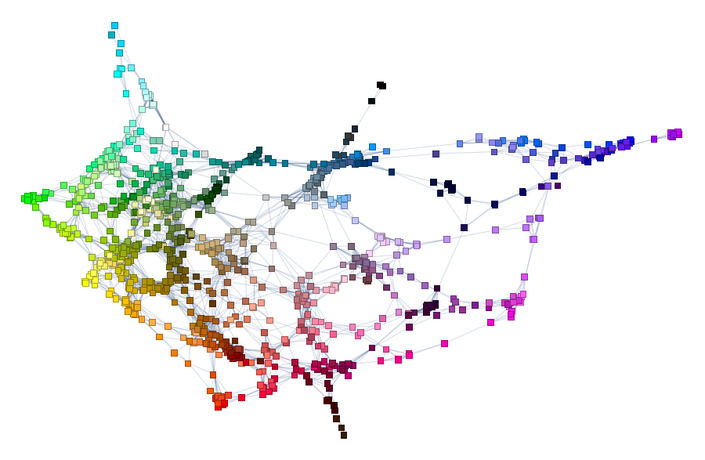 The Science of Color
Explore Color Science, Theory & Harmony in this Video Workshop (On Sale!)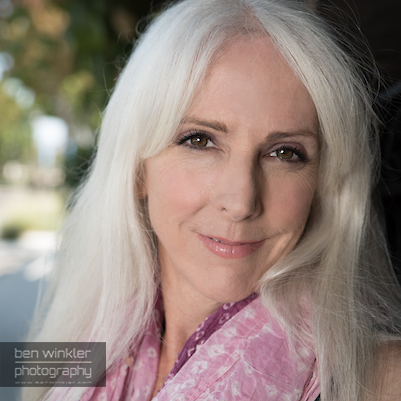 Original Price: $47
Your Instructor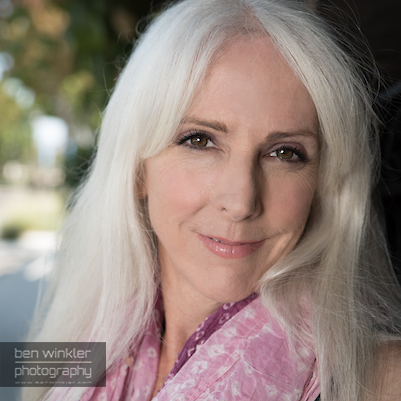 Arden Reece is an internationally recognized soul-powered color practitioner, color seer, writer and educator who has helped people around the world create meaningful transformations in their lives and businesses.
She is a renowned color expert whose studies have led her to develop and launch her work around the Essence and Magnetic colors — backed by the latest research in color — designed to help you discover and radiate your own unique colors and presence in a powerful way.
Her 15+ years of studies and research on personal coloring (including intensive interdisciplinary color training with the highly regarded International Association of Color Consultants/Designers) helped increase her awareness of the subtle energies of color. Arden's teachings are all about unveiling and enhancing your natural beauty versus adopting inauthentic color choices that can result in you looking & feeling uninspired.
Arden's color credentials have been shared on stage with organizations such as Genentech, Jhirmack, Going Gray Looking Great, San Jose State University and many more. She's also been featured on national morning shows, the San Diego Times, DisneyFamily.com and worked with hundreds of individuals worldwide via her courses on The Shift Network, Wardrobe 911 and Arden Reece Color.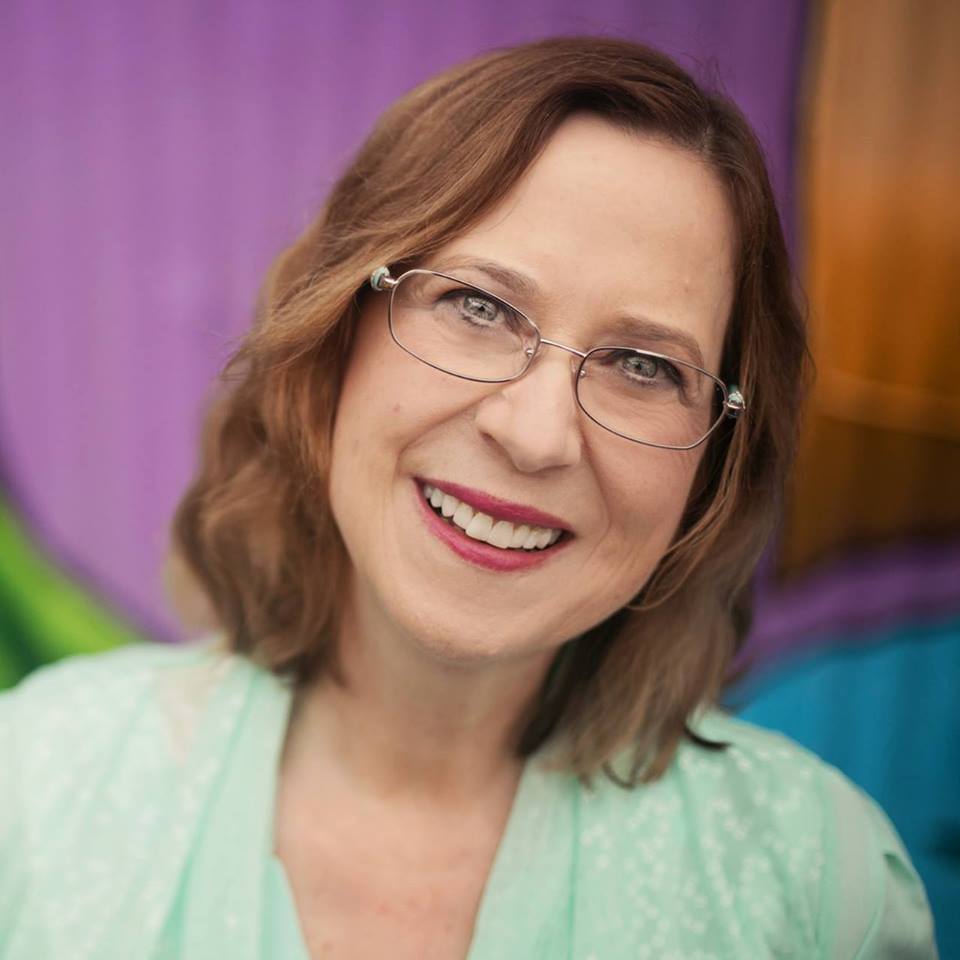 Having been in the "color world" for several years now, I've had the opportunity to work with a number of color consultants, who often gave me differing opinions as to what "season" I was. It wasn't until this class with Arden that it all came together for me…how grateful I am to have taken this fascinating class to understand better the principles of color for myself. Arden is kind, professional, thorough in her approach and generous with resources…I am SO glad I decided to take this course and will definitely be on the lookout for her future offerings!
- Maggie Oman Shannon, CA
What Could You Accomplish in Just 30 Days?
---
Identify Color Temperature, Chroma and Values in Yourself

You'll see examples and work with your blueprint and paint color swatches to find colors that match your coloring.

Put Together Your Own Color Blueprint

Your Blueprint summarizes your Color temperature, contrast levels, if you're warm or cool …and, your Color Type.

Discover Your Soul Color

You'll go through a guided visualization that helps you to know your Soul Color so that you can access the many blessings of this color in your life.

Identify and Pull Together Swatches for Your Palette

You'll use 3 separate worksheets to paste and put together your Essence, Magnetic and Neutral colors — over 20 colors for your wardrobe & home!

Gain an Advanced Knowledge of Color

You'll not only learn about the science and theory, you'll delve and learn about the meanings and research behind color. You'll never be afraid to pick a color again! Plus, your questions answered in live Q&A's throughout the year!

Discover The Depth of the Color Rabbit Hole

Although this is a very practical and hands-on course, you'll walk away with a new love for color and all the modalities and soulfulness it entails.
AND, this Course is the First Step in Becoming a Certified Color Practitioner!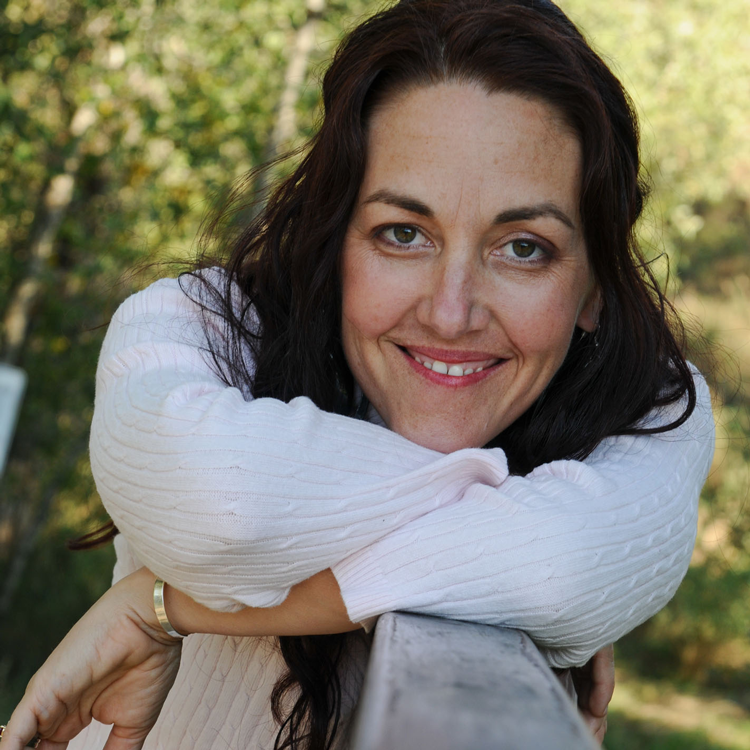 What surprised me the most was that I would be excited to share this with others—it wasn't something I was taking for "continued learning." I do Crystal Healing Therapy and was excited to take my color knowledge to a new level and to be able to take a person's physical traits and help them individualize their wardrobe and surroundings with the colors right for them.
I'm using color more in my existing practice of Crystal (and now Color!) energy healing—and, I'm excited for the knowledge to grow on me even more with practice. I can say that the course instilled a lot of confidence in my intuition when choosing colors—I have my chart printed above my dresser in my walk-in closet. I know now which item is my "fearless" blue or my "inspiring" green! Another big takeaway for me were the Essence colors—to know the vulnerable, trusting, restful and approachable colors helps me with how I present myself in different situations— whether it's for networking events, healing sessions, vibrant evenings out or simply sitting with a friend's newborn.
All in all, the course gave me confidence to choose the right colors, to trust my own internal guidance, and that I can help others with this! I have such a peace of mind that my colors have my back! Plus, it gave me a great experience with a fun, caring group of people that were eager to share their experiences and help me learn about myself through watching them learn too! Learning is so much better in groups – you can't get this kind of knowledge in a book or from just one video, it's the entire experience of this course that makes it such a gem!
- Andy Kennedy, Innerself Lightworks
Overall, Here's What You Receive When You Enroll…

6 Content-Rich Modules Walking You Through the Process of Discovering Your Colors ($600)
Each Module builds upon the next so that you come away with an in-depth understanding of you and a palette of your best colors that manifest your true beauty.
6 LIVE 60-Minute Q&A Sessions Every Other Month ($300)
Enjoy the extraordinary opportunity to learn from color expert Arden Reece — right in your own home. Each live Q&A webinar allows you to see answers to your questions, share your screen, and feel confident as you move forward in discovering your colors and applying what you learn.
Colorful and Inspiring Videos for Each Module of the Program
Each module contains videos available for download — you'll never have to worry about missing a session and you can watch and re-watch anytime, at your convenience.
MP3s of all Module Videos
In addition to the videos, you'll also receive recordings in MP3 format for listening on-the-go, in the car, or whenever is convenient for you.
Step-by-Step Exercises & PDF Worksheets for Each Module ($300)
Each module provides you step-by-step exercises and worksheets in order to integrate what you're learning and develop your own unique color palette.
6 Color Workbooks ($300)
Enjoy color-rich workbooks to guide you visually throughout each module. These come in PDF format and are available to you to download and follow along as you take notes throughout each video.
Access to the Private Community FOREVER (priceless)
Enjoy Unconditional Support from a powerful guide and inspiring community who are committed to your growth and transformation.
The Transform with Color Bonus Collection ($350+)
Your Transform with Color Bonus Package includes:
BONUS: "Color Secrets & Meanings" PDF Guide ($14)
BONUS: Core Wardrobe Guide in your color temperature ($25)
BONUS: What is Color? Workshop ($97)
BONUS: Coloring Sheet Booklet of the Color Types ($47)
BONUS: Q&A Videos, Tools & Resources and more! ($197)
All this valued at $2250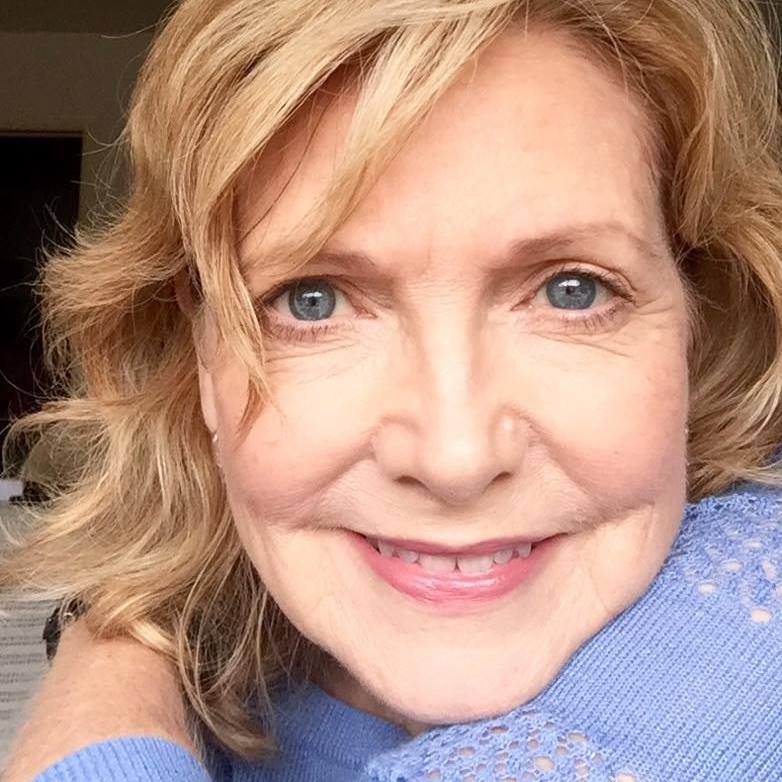 I had delved into personal color analysis many years ago, and was interested in what might be new in the world of color as it relates to people's skin tone, hair color and eye color.
Once I started the classes, I was so surprised and impressed with Arden's depth of knowledge on the history of color, how we see color and how it even reflects our inner personality. Her passion for the world of color is infectious.
Discovering all the nuances of my own unique coloring was so fun. And, getting to see the other participants with their colors was awe inspiring…what a colorful world we live in!
I highly recommend this course. You will come away with a new respect, and admiration, for yourself as well as an appreciation for everyone you meet. I assure you, you will not be disappointed.
- Sandy Evenson, GA
Frequently Asked Questions
When does the course start and finish?
The course starts now and never ends! It is a completely self-paced online course - you decide when you start and when you finish. If you're like most of our students who want to know how quickly you can get your palette & colors together, we release the main 6 modules to you every 5 days so that you can accomplish everything within 30 days.
How long do I have access to the course?
How does lifetime access sound? After enrolling, you have unlimited access to this course for as long as you like - across any and all devices you own.
Do you have a refund policy?
Yes! We want you to be completely happy and confident that you made the right decision and offer a risk-free guarantee. So, if you start the program and have logged in and participated and find it's not right for you, we include a 10-day money back guarantee.
How will I access my materials?
Once you register, you'll have access to a special course page where you'll be able to access your materials, stream videos and listen on your desktop, tablet or smart phone. The workbooks, worksheets, and practices are all easily downloadable in PDF format and can saved to your device for lifetime access.